Why Is an Ecological Garden Important?
Climate change, worsening air quality, and declining biodiversity are just a few of the many problems we face today. Many people live in urban areas with little green space. By designing our gardens ecologically, we can contribute to solving this problem. For example, by attracting more animals to our gardens, flowers can spread more quickly, and we can create a greener living environment.
What Can You Do Yourself?
Weeds on Your Lawn
Mowing monthly instead of weekly attracts animals and saves electricity and fuel for the lawnmower, and reduces CO2 emissions. Many people remove moss and dandelions from their lawns, but did you know that many animals live in and on your lawn? Leave it alone and see what animals it attracts.
Avoid Potting Soil
Did you know that potting soil is composed of 70-100% peat? Peat retains moisture and is a non-renewable resource that comes from natural sources.
Rather, prepare your potting soil with compost. For example, old leaves can be stored in garbage bags in the fall, or vegetables, fruits, and garden waste can be piled in the garden or composted for production. Bacteria and other soil organisms will turn it into usable compost. Still want to buy? Buy organic, RHP quality labeled compost or buy coconut fiber.
Make It A Home For Bees
Bees can have a hard time finding a place to live. Wild bees need help. Indeed, in gardens where old stems and plants have been removed or on lawns, the number of flowers decreases rapidly. So give them a hotel in a garden full of flowers. If you make it out of empty cans or wine boxes and bamboo or reeds, the bees will have a place to stay. You can also order ready-made bee hotels made of natural materials from our online store.
Few Stones
All rainwater should drain through the drainage system if your garden is paved. If you choose plants instead of tiles, the water will simply drain into the ground. And with greenery, even animals can afford to live.
Rain Barrels
Place barrels under the eaves to collect rainwater. Most people use an average of 1,100 liters of water per year to water their plants.
Garden Fence
Do you have a garden fence or gate? Make sure there are holes all over the fence so that hedgehogs can get under it and through it. If you place old paving stones at an angle to the fence and place old leaves on top of them, you may get lucky and have hedgehogs nesting there.
Natural Aphid Killers
Poison seems to be effective in killing aphids, but it also frightens other useful insects and bees. This may not be the case. The main natural enemy of aphids is the ladybug. Gardening stores sell special boxes to attract ladybugs to the garden. Lavender and marigolds are also effective in driving away lice.
Saving Energy in the Garden
When considering sustainable outdoor living, patio heating is an option to avoid. It is cold at night, so you should have a jacket. Other energy-saving gardening: use solar-powered lighting. Is your garden lighting supplied by the mains? Then use only LED lamps and install motion sensors. This way, the lights can be turned on only when necessary.
Animal-Friendly Plants
Choose wildflowers that birds and insects like. For example, butterflies are fond of purple and lilac-colored flowers like butterfly bush. Some that actually attract bees include key of the sky, catnip, autumn aster, butcher's broom, bergamot, black cohosh, and blue knotweed.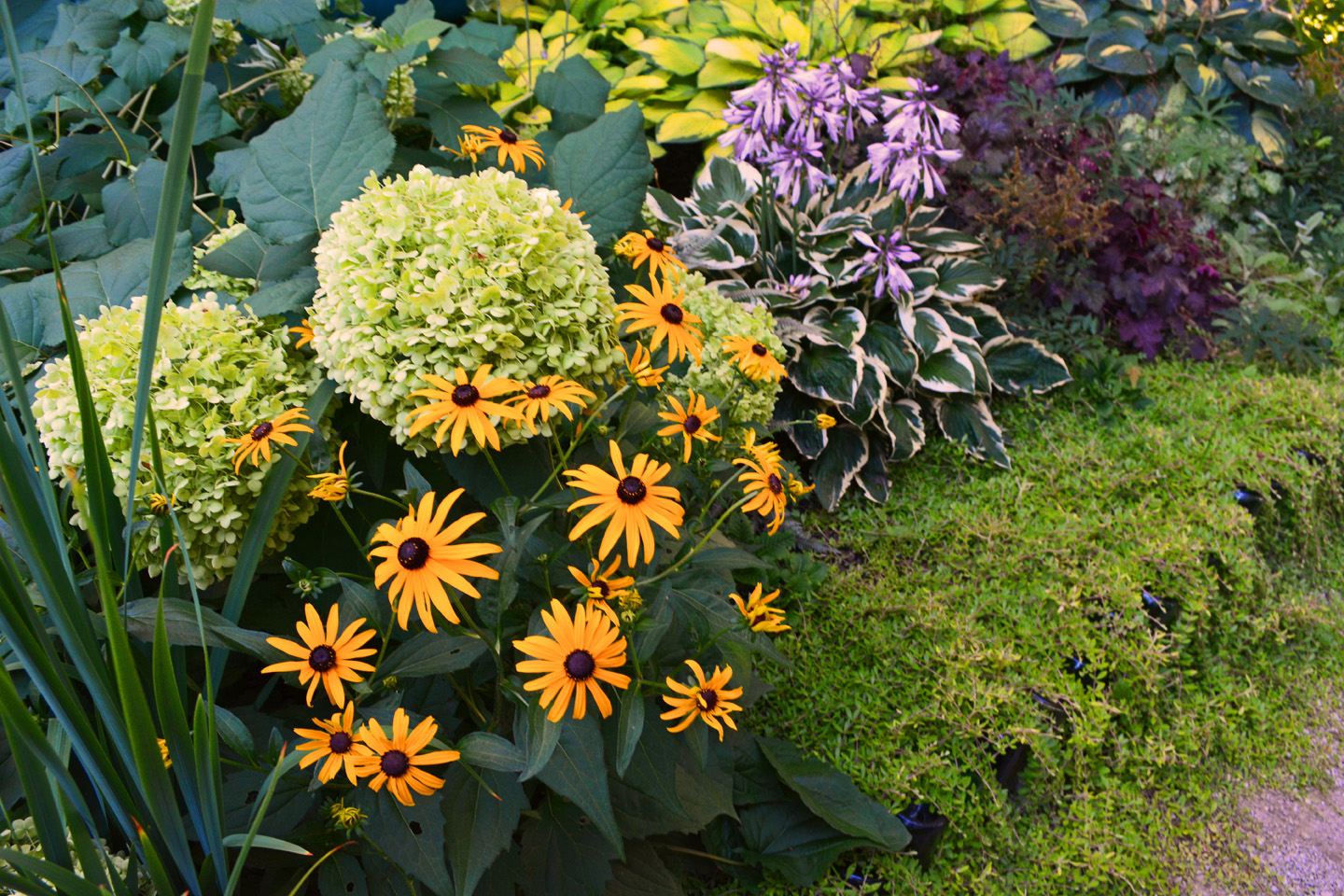 Let us know if these few tips have helped you in creating your wild-life friendly garden in the comments below!