Climbing plants, also known as creepers or creeping plants, can cling to a variety of surfaces. They can be grown perpendicular to most types of surfaces. In this way, your climbing plants can cover your home and provide beautiful decoration and protection. They are mainly grown on outdoor walls, but they can also be kept as houseplants. They are often found on terraces, in gardens, and near fences in borders. However, some climbing plants do well indoors as well.
Climbers can sometimes get out of control and become too large for the area they cover. Therefore, it is essential to know how to tie and care for climbers to grow them the way you want. Here are some ways to tie in your climbers to maximize their performance.
To tie up a climber, there needs to be some sort of structure that the climber can cling to. The first thing to consider is to place the plant in an area with plenty of natural light. This allows them to grow where they want to. So here are some practical and great ideas for supporting plants.

Wooden Sticks
Wooden sticks are one of the most common ways to grow plants. Just take a wooden stick and wrap the plant around it. As the plant begins to grow, it will wrap around the stick. Then, place the stick on any background where you want to grow the plant.
To get stable support, you can use the sticks to attach the plants to the wall. You can then stretch some wire along the wall, if necessary. In this way, the plant can continue to grow pretty much as straight and as you want it to.

Wooden Structures for Tying up Climbing Plants
There is a wide range of options for different branch structures for climbing plants. They can be attached to indoor or outdoor walls. There are many different types to choose from, especially if you are looking for indoor structures.
A variety of wooden structures are available in round, triangular, and square shapes. The branches of the creeper will cling to the structure and grow in a wonderful way afterward.
These small structures are also beautiful to look at. Therefore, they not only support climbing plants, but they are also decorative. Choose the model of your choice and experience the incredible growth of your climbing plant over time.
Plant Pot With Wooden Frame
Some flowerpots come with pre-made supports. Of course, you are free to buy all of them combined or separately. Integrated pots are often large and made of sturdy, weather-resistant materials. You have to plant the seedlings and place the pot with the structure by the wall.
These plant pots with climbing frames are very popular on balconies and terraces. They are also widely used to restrict various outdoor spaces.

Wire for Tying Climbers
Another option is to attach a wire to the wall and hang it straight down. This looks good for a high roof, for example. Secure the wires evenly spaced from each other so that they hang over the edge of the roof.
Creepers should be pruned regularly to give them the care they need. This will ensure that the plants remain healthy and continue to grow steadily along the vertical wires.
Regular care will also prevent the plant from becoming entangled in its own branches. This is a great way to decorate the front of your house.

Iron Molds
When the plants are fully grown, they can be attached to iron molds, placed on the ground. These molds are beneficial for growing climbing plants in a certain shape, and they also look fascinating and original! There are also iron structures in the form of ice cream cones that can be used. You can also place them on top of your potted plants.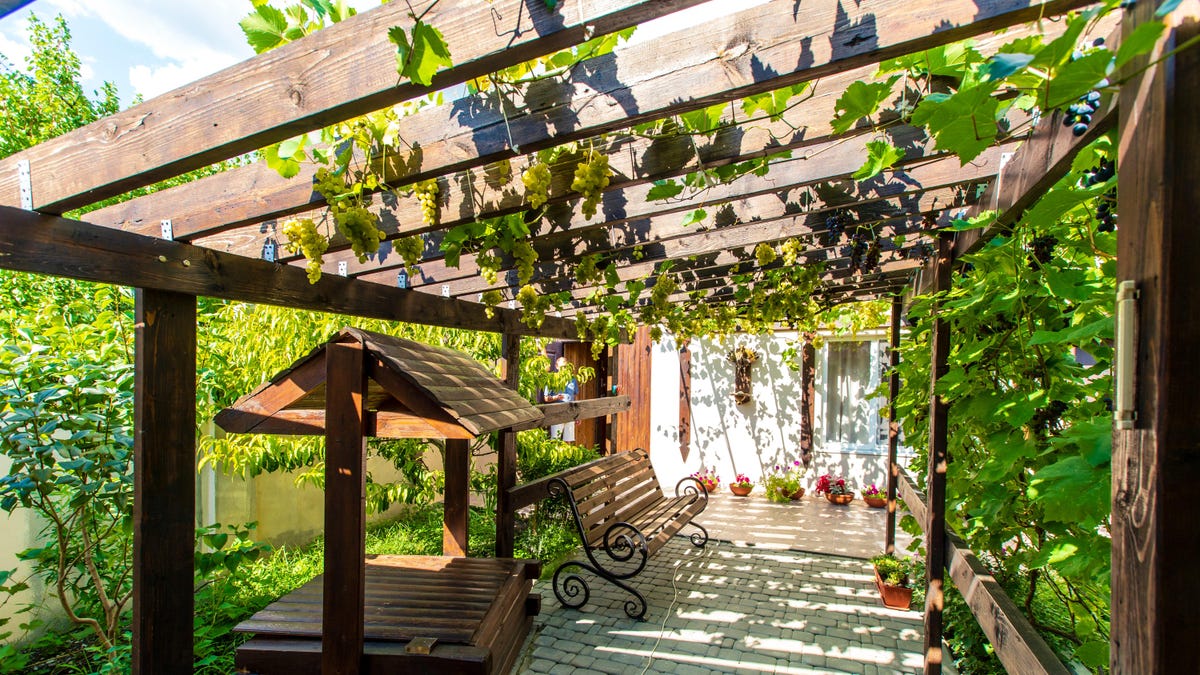 What are your tipsfor supporting climbing plants in your garden? Share it with us in the comments below!